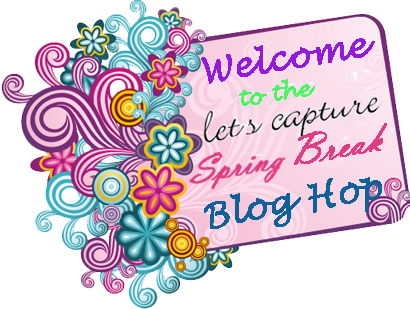 Thank you for joining us as we try and Capture Spring Break!!
If you have happened upon my blog please pop on over to
Please join the new sketch team as we take a journey to a popular Spring Break location. Pack up your scrapbook goodies and hop along each blog. Be sure to keep your eye open for a letter posted on the blogs and be sure to post comments as you go.
Once you are done, please comment on the
LCOM Sketch Blog
and unscramble the letters to find out our destination. Now... some of the members couldn't make the trip and didn't post a letter. Let us know who couldn't join us for an extra chance to win!
Grab a drink and let's get this party started!
Here is my take on the Blog Hop Sketch!!

My name is Lynne Forsythe and I hail for the little but beautiful state of New Hampshire where I reside with two teenage children. I began my paper crafting journey a little over 5 years ago and what a WONDERFUL journey it has been. I work part time at my LSS, Generations of Memories, where I teach/design for, buy for....well pretty much everything except pay the bills...hehehe. I am on several manufacturer design teams and have been published a few times, my all time dream is to be in Somerset Memories. I would typify my creating style as Shabby INKY Grunge. Most of all....I LOVE FLOWERS and greatly enjoy creating handmade flowers.
Then unscramble those letter to find the "VACATION DESTINATION"
and the names of those who didn't go on vacation.
........and by the way....
I DIDN'T GO ON VACATION!!!
DO NOT LEAVE YOUR ANSWERS ON THE BLOG....

LCOM Blog Hop in the subject line
for a chance to win some great prizes.